Yes Exactly developed Zappen as an augmented reality toolset to help local businesses connect to more customers in real time.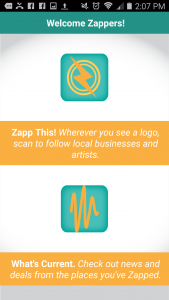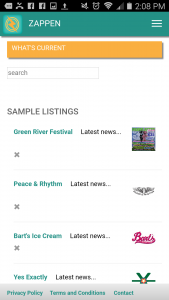 An updated version of the Zappen visual search demo app is now available for iPhone and Android platforms! Built using React Native, this cross-platform app can be easily configured to use the image dataset of the client's choosing. Our test image set contains 3,000 images, with an image recognition success rate of 98.3%. Each business logo takes you to a dynamically generated "digest version" of the organization's social media presence.
Augmented reality has never been easier to deploy or use. Zappen connects the "real world" to the online world, helping brick-and-mortar spaces to build their online presence.
For more information, visit zappen.co